Protecting our waters and coasts
---
Canada has the world's longest coastline, home to vibrant communities and abundant marine life. Marine safety measures ensure that we can continue to grow our economy through seaborne trade in a safe and sustainable way.
One oil tanker a day
---
Vancouver is home to Canada's busiest port, which is bustling with commercial and recreational activity. Every month, there are thousands of ferry crossings between the mainland and Vancouver Island, thousands of recreational and fishing boat trips in the inlet, and about 250 commercial shipping vessels moving into and out of the Port of Vancouver every month. When the Trans Mountain expansion is complete and operational, 34 of those commercial vessels will be oil tankers. That's roughly 1 oil tanker a day.
Share the facts
---
In over 60 years of loading tankers with oil, Trans Mountain has had zero spills from marine operations.
Crude oil represented only 1% of the 142 million tonnes of cargo handled by the Port of Vancouver in 2017.
Only 2% of all ships coming into and out of the Port of Vancouver every month are oil tankers.
What does the Trans Mountain pipeline expansion mean for marine traffic?
---
Safety measures
---
Whether it's a ferry, recreational boat, or oil tanker, almost all marine vessels carry some amount of petroleum product onboard. And all motorized marine vessels create some underwater noise that can disturb aquatic life. That's why regulations and safety measures enforced by various government agencies exist. They ensure that potential negative impacts to the marine environment caused by any type of marine vessel are kept to a minimum. These measures also help explain why there has not been a single spill from marine operations in the over 60 years that Trans Mountain has been loading tankers with petroleum.
Transport Canada, Fisheries and Oceans Canada, the Canadian Coast Guard, the Pacific Pilotage Authority, and the Port of Vancouver are the government bodies responsible for establishing, implementing and monitoring the regulations and practices of oil tankers. Federal shipping legislation ensures that vessels move in accordance with safe navigation principles, while spill preparedness and response occurs in accordance with various regulations, plans, and initiatives. Under the Oceans Protection Plan, the Federal government will invest $1.5 billion over 5 years in coastal protections to increase the government's capacity to prevent and improve response to marine incidents.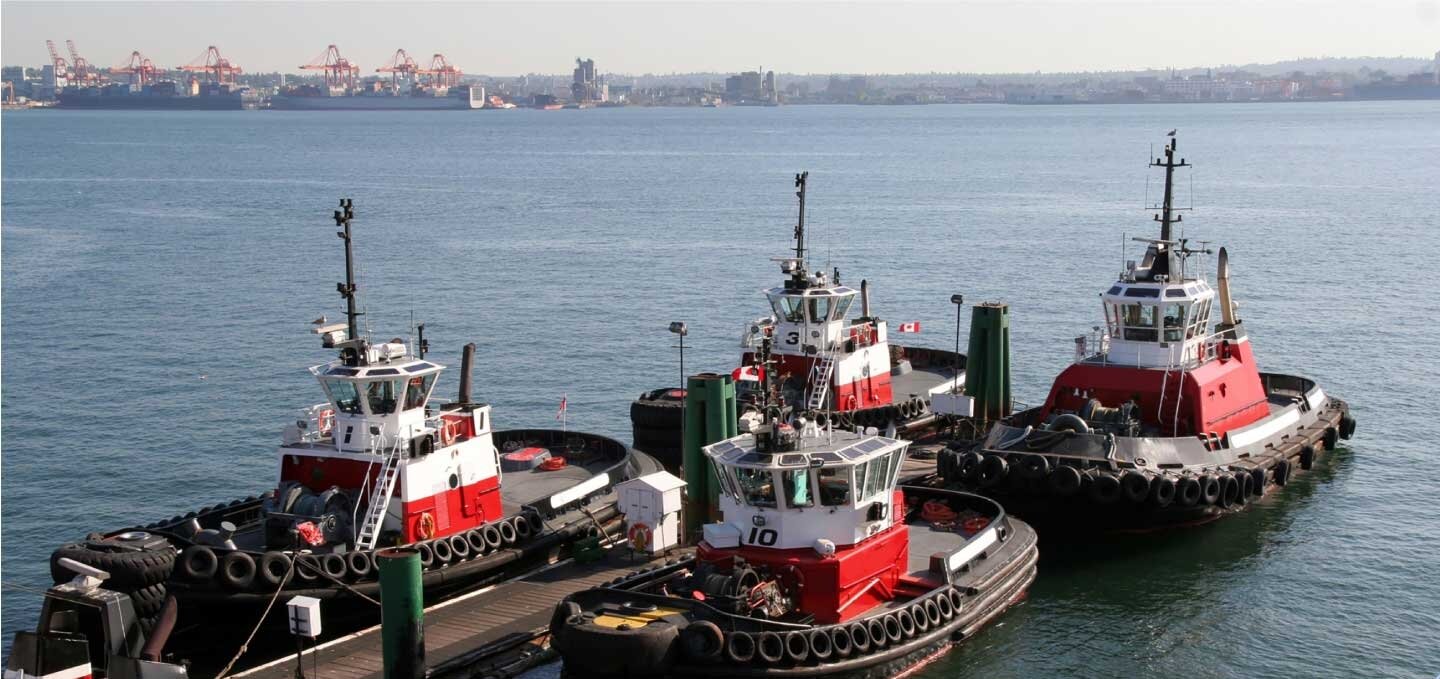 Good piloting and sound navigation
---
Good piloting and sound navigation practices are essential to preventing oil spills and reducing harm to marine life. Because vessels are responsible for any oil that's spilled, their pilots and crews have every incentive to navigate their vessels well and ensure that they are properly maintained. Pilots and crew members must be trained and certified according to International Maritime Organization requirements. They must report their route, cargo, possible vessel defects, and other information to the Canadian Coast Guard 24 hours before entering vessel traffic zones. They cannot enter the zones until receiving clearance, and they are monitored when entering, leaving, and operating in the zone. 
To protect the southern resident killer whale population from underwater noise, ships are rerouted or reduced in speed during times of high traffic or in areas of high sensitivity. For instance, the Haro Strait Vessel Slow-down Trial required all commercial vessels transiting the Haro Strait to slow down to 11 knots – roughly 20km/hr. And the Enhancing Cetacean Habitat and Observation (ECHO) Program is planning a number of similar initiatives focused on reducing underwater noise.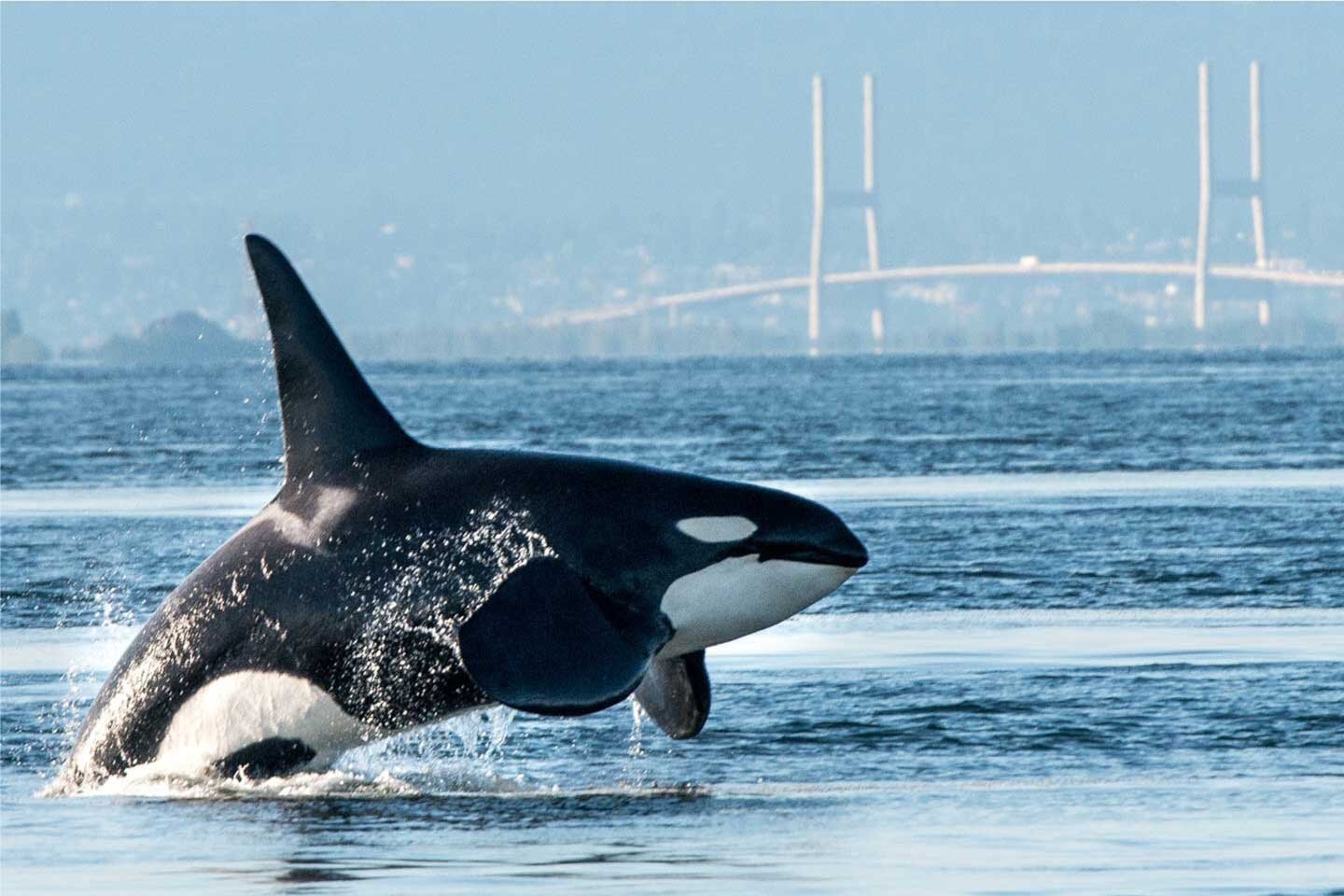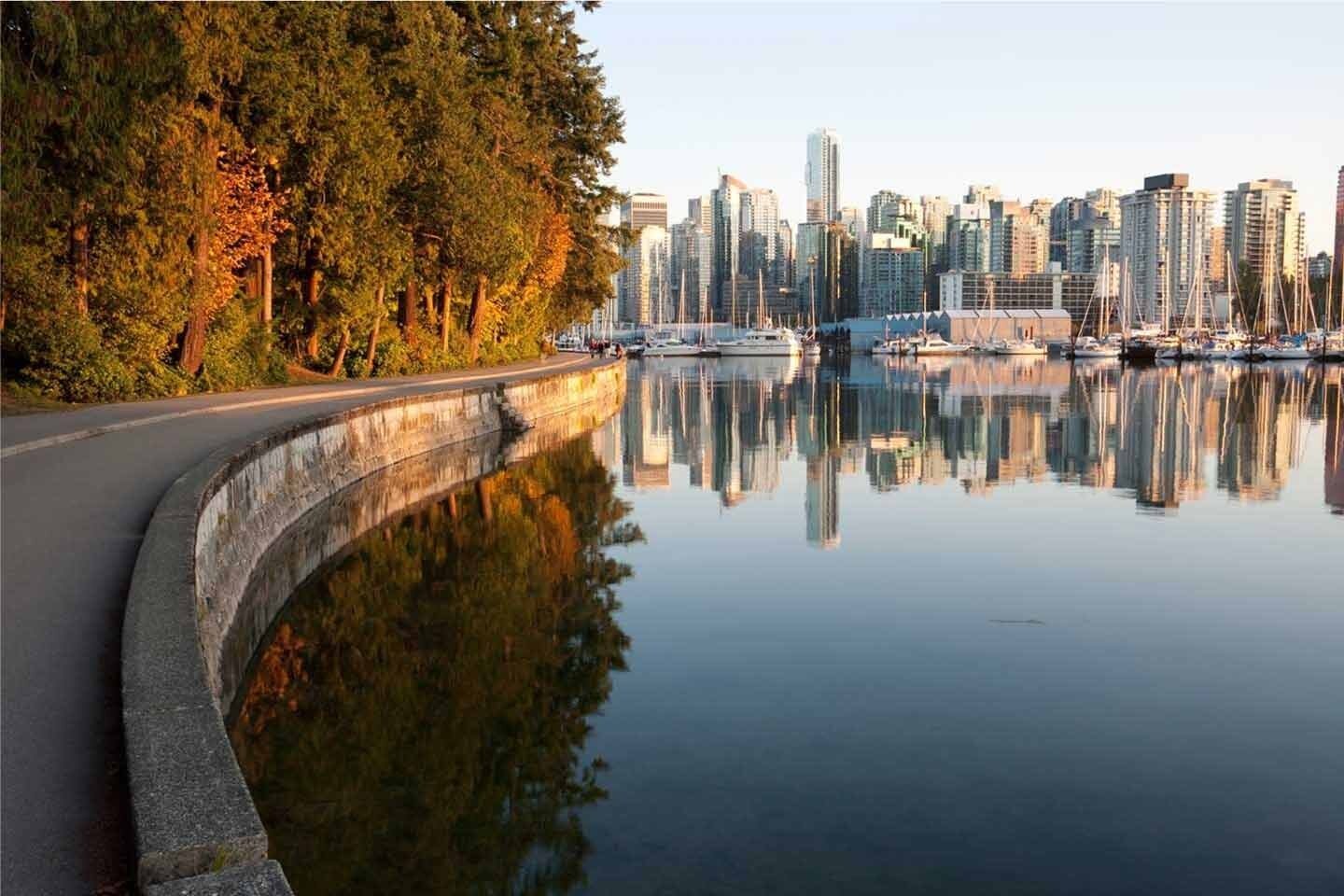 Good ships and proper maintenance
---
Oil tankers must conform to strict build, manning, maintenance and operating standards established by the International Maritime Organization and the Canada Shipping Act, 2001. Transport Canada is authorized to carry out inspections of vessels to ensure compliance with quality standards and it also keeps foreign vessels that do not meet safety standards and regulatory requirements from operating in Canadian waters. Any vessel that receives petroleum cargo at Westridge Terminal must also be pre-screened by Trans Mountain to further ensure quality control. 
Required maintenance measures, such as cleaning the propeller and ensuring a smooth underwater hull surface, reduce underwater noise which might interfere with whales' ability to navigate or hunt. Other guidelines exist which provide advice for designing quieter ships and reducing noise from existing ships.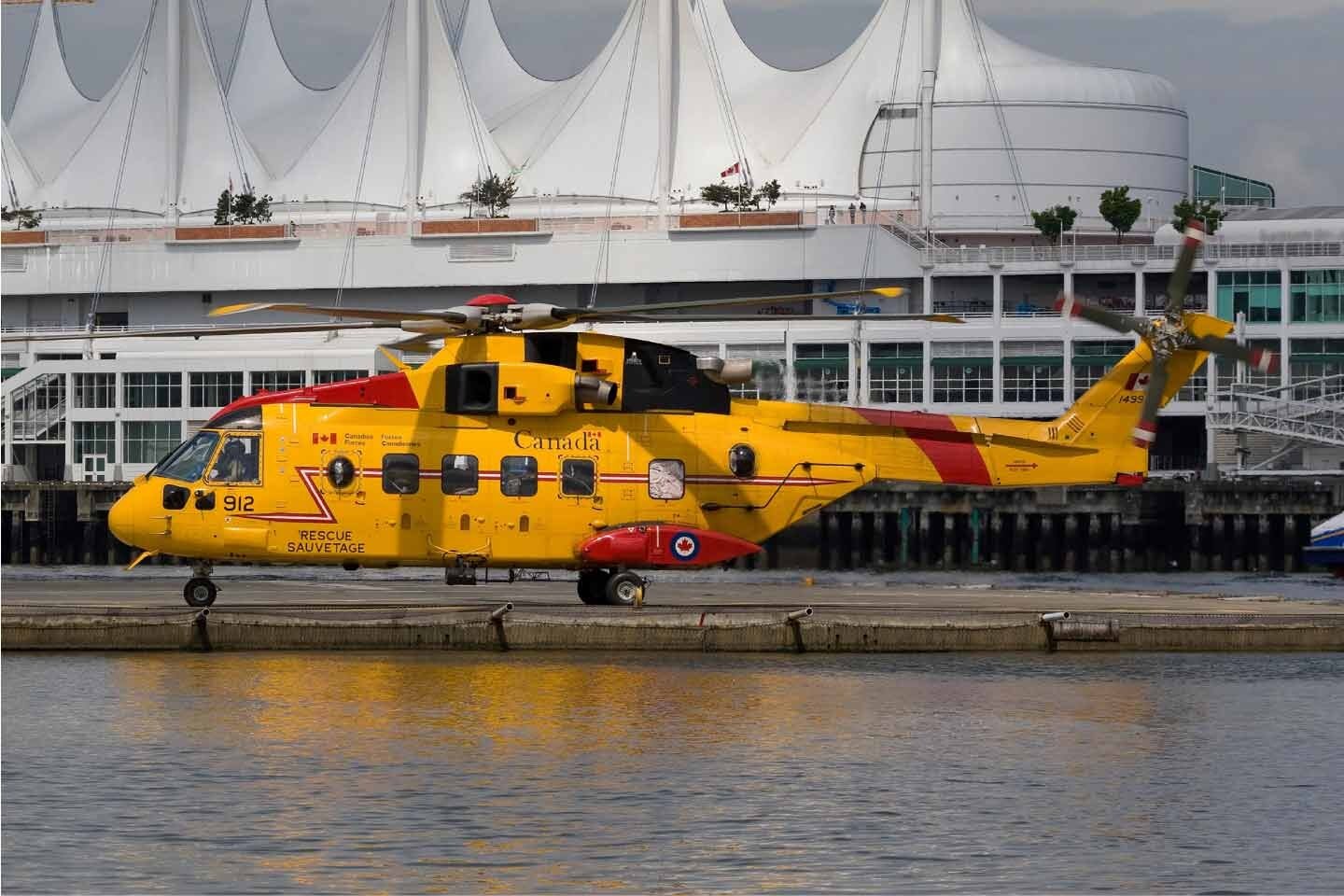 Advance planning
---
Prevention is the best way to ensure a safe and sustainable marine environment but governments, companies, facilities and individual ships maintain response capacity to address the unlikely event of a spill and minimize the impact to the marine environment.
Many plans exist, each relating to the different aspects of oil tanker loading and shipping, such as the Trans Mountain Pipeline itself, inland terminals and tank farms, the Westridge Marine Terminal, and Puget Sound. Oil tankers must have a spill response arrangement with the Western Canada Marine Response Corporation (WCMRC) prior to entering the Port of Vancouver. In the event of a spill, multiple organizations work together to reduce possible impact.
Improving all marine traffic
---
As part of its review of and recommendation to approve the Trans Mountain Pipeline expansion project, the National Energy Board has imposed 156 conditions and made 16 recommendations to address any potential impacts related to increased marine shipping traffic.

The Port of Vancouver and the larger Salish Sea are busy commercial shipping waters and these conditions and recommendations, along with other spill response and safety measures associated with the Trans Mountain expansion, will benefit all marine traffic in the region.
Get updates in your inbox.

Canadians tell their story
---
James K.
Supports Trans Mountain
---
"As a British Columbian, I take exception to the stand taken by the BC Government. I support building the pipeline for two primary reasons; safety and efficiency. Oil will get to markets, either by train, truck or pipeline."
Gary M.
Supports Trans Mountain
---
"I have signed your pledge, contacted our MP… and sent the web link to some friends. While we live just outside of Ottawa… we appreciate what your province is trying to accomplish… for the benefit of all Canadians."
Ray P.
Supports Trans Mountain
---
"We need this pipeline for our children and… grandchildren to have jobs in the future."
Peter S.
Supports Trans Mountain
---
"I fully support Trans Mountain Pipeline... The Federal Government has already approved this, it is just wasting B.C. public money to fight an already approved pipeline."
Mark S.
Supports Trans Mountain
---
"I live... on Vancouver Island... The Pacific coast of Canada belongs to ALL THE PEOPLE OF CANADA. The federal government has the constitutional right and power... in this matter."
Len R.
Supports Trans Mountain
---
"When anyone anywhere in Canada pays taxes all Canadians benefit... That is how we pay for medical, armed forces, foreign aid, environmental protection and hundreds of other benefits we take for granted."
Ron G.
Supports Trans Mountain
---
"This link from Alberta to B.C. should be built for the greater good of Canada… Pipelines are actually safer than any other mode of transport! Get the job done and put people to work!"
Mike F.
Supports Trans Mountain
---
"Direct and spin off employment [from Trans Mountain] generates significant income and sales tax revenue. These revenues fund the Canada Pension Plan and transfer payments – for all Canadians."
Hein S.
Supports Trans Mountain
---
"I live in North Vancouver. My son lived in the Lower Mainland but could not financially survive when he started a family... They now live in Alberta. Their financial future is dependent on the oil industry."
Rick B.
Supports Trans Mountain
---
"I was raised in B.C. but moved to Alberta to get a trade… in the construction industry… I have cancelled the campground reservation in Kelowna... I will not help support the economy of a province that does not support the rest of Canada."
Sylvia H.
Supports Trans Mountain
---
"There is no excuse for delaying an already approved project that will benefit both Canada and the provinces."
Vic U.
Supports Trans Mountain
---
"In Canada we have the most environmentally responsible oil and gas industry in the world… If the pipeline gets built it will displace the production that comes from jurisdictions that do not adhere to these high standards."
Jay S.
Supports Trans Mountain
---
"Western Canadians are giving our oil away at a discount, while Eastern Canada imports oil at current world prices… The money… could be used to create jobs, build infrastructure, hospitals and schools."
Julie S.
Supports Trans Mountain
---
"This is a national issue… Let's work together. This affects all Canadians: environment and economy."
Sean F.
Supports Trans Mountain
---
"As a Vancouver resident I support the Kinder Morgan pipeline. We need to build this."
Tim L.
Supports Trans Mountain
---
"We're losing millions of dollars a day in revenue that could pay for schools, hospitals and opportunities for our people. This saddens and angers me as a citizen of this country..."
Ben D.
Supports Trans Mountain
---
"I have signed the petition and sent my MP the note through the links on your site... There is no good reason to stop the Trans Mountain Pipeline."
Darcy-Lynn M.
Supports Trans Mountain
---
"Please continue to show leadership as an Albertan, as a Canadian, and as a government… Let's get this pipeline built, get our economy rolling again and move onto things that need attention."
Ann H.
Supports Trans Mountain
---
"As a resident of B.C.'s Sunshine Coast… I have every confidence in Vancouver's harbour master and do not feel that the waters of B.C. are under threat."
Allan W.
Supports Trans Mountain
---
"As a proud citizen of Canada and a native son of British Columbia, I support the free movement of Alberta oil and other products through British Columbia without obstruction, political interference or malfeasance."
Bill G.
Supports Trans Mountain
---
"I am of the opinion that... we could all get on board for the sake of the economy and the funds generated to assist housing, the environment and other social programs."
Jagan N.
Supports Trans Mountain
---
"We need best possible price for our natural resources. So many qualified workers, capable, dedicated Engineers have lost their jobs… It is time to show leadership and take responsibility to do the right thing so that national interests prevail."
Myles J.
Supports Trans Mountain
---
"I support these pipelines not only because the Albertan and Canadian economies rely so heavily on oil commerce, but because it is the socially and environmentally responsible way to move oil."
John L.
Supports Trans Mountain
---
"During the last downturn… we had to lay off 10 employees… Our former employees were on EI instead of paying taxes and otherwise helping the economy… All Canadians desperately need an export pipeline."
Tracy B.
Supports Trans Mountain
---
"Oil workers are more environmentally conscious and educated than most. We live and work in the same communities where... pipelines are built. We drink the water, have gas and oil wells on our land, and work around this environment daily."
Bernd S.
Supports Trans Mountain
---
"Though I have lived and worked in Vancouver for most of my adult life, you have my total support in your fight to get the Trans Mountain expansion built... My family and most of my friends and colleagues, all of them British Columbians, feel the same way."
Laura S.
Supports Trans Mountain
---
"Many producers have been supportive of these regulations as they lower emissions and are from an environmental and social perspective good for all Canadians. Incidentally, Alberta has been leading the way in carbon reduction."
Bruce S.
Supports Trans Mountain
---
"Do you want to make a difference in this world? Convince our citizens and politicians in Canada to champion and build the infrastructure to use and export our own oil… We are world leaders in environmental performance."
Trudy B.
Supports Trans Mountain
---
"Revenue that is paid to our provincial and federal government helps to support Canada and all of our social and health programs. We all benefit from the revenue that the oil provides."
Anthony M.
Supports Trans Mountain
---
"My priorities lie with the greater good of Canada, and that means supporting the pipelines that provide good paying, stable jobs for thousands of Canadians, including many in B.C."
Jim F.
Supports Trans Mountain
---
"I support the KM pipeline expansion because... this is a nation building project. Every Canadian will benefit from thousands of good paying jobs during construction and hundreds of long term jobs... created in many regions of Canada."